7 years ago, on a warm evening in West London, Bayern Munich won an all-German Champions League final against a team that finished second to them in virtually every competition that season. It was Bayern's second trophy of what would go on to become a quintuple winning 2013. It was also the year that the rivalry between them and Borussia Dortmund really peaked.
Between 2010 and 2012, Dortmund were the team that kept Bayern off their perch. An historically dominant team, Bayern seemed to exhaust themselves in the early 2010s and struggled to buy a win. What has since become a formality, Bayern began this period with a 3rd place league finish – respectable for some but almost criminal for the Bavarians. The ongoing struggles to find meaningful results culminated in the embarrassment suffered in the 2012 Champions League final. The following season went down as one of the most impressive and dominant performances in footballing history.
But in that lull of 2010-2013, Jürgen Klopp disrupted German football the way he has since disrupted it globally. Bursting onto the scene and introducing the now familiar faces of Robert Lewandowski, Mario Götze, Mats Hummels and Marco Reus, his brand of football was terrifying, energetic and everything that his current Liverpool team is today. He was able to sway an audience towards a league that has always delivered excitement but never had the viewers. For the first time in seemingly forever, Bayern Munich were nowhere to be seen. Key players such as Arjen Robben and Franck Ribery had their eyes on possible exits from the club, captain Mark Van Bommel even terminated his contract early in order to leave for AC Milan. Those that really helped elevate Bayern to the top were starting to look elsewhere – the top spot was Klopp's for the taking and for two years, he held it firmly.
At Dortmund, Klopp got his team to deliver. Sometimes they struggled, the loss of his attacking core in Götze and Lewandowski (of course, to Bayern) was always going to be a hurdle. But when these teams faced each other, these were always the most exciting, chaotic and eventful games in recent Bundesliga history. It was somewhere around this period, though, that a certain phrase was coined that feels, at best, embarrassing and, at worst, artificial.
"Der Klassiker" was coined to sell a match that did not need to be sold.
For most German football fans, Der Klassiker, is far from Germany's fiercest rivalry. It is a match played between Germany's biggest clubs, yes. But there is little animosity. No anger or bad blood. In fact, the relationship between Bayern and Dortmund has typically been one of benevolence. For example, in 2003, Bayern loaned Dortmund €2 million for their payroll when times were looking bleak. Der Klassiker is not even the biggest derby either of these teams play. For Bayern, it is matches against 1 F.C. Nürnberg and their city rivals 1860. As for Dortmund, the Revierderby between them and Schalke probably takes the post as Germany's fiercest game.
It is easy, almost hipstery to sit with a footballing purist hat on and say "it's not Der Klassiker, we don't use that word", but calling it that almost does a disservice to the original classic match of Real Madrid vs Barcelona: El Clásico.
When Spain's two biggest teams have faced each other, there has always been something at stake greater than a trophy. The eternal struggle of Lionel Messi vs Cristiano Ronaldo, the legal and political loopholes that resulted in Luis Figo's transfer and the ensuing pig head thrown in his direction upon his return. Iconic celebrations designed to infuriate and incite the crowds: Lionel Messi presenting his shirt to the Madrid fans after a last minute winner, Raúl González silencing the spectators after scoring the first Madrid goal at the Camp Nou in five years. All of these visuals don't even begin to scratch the surface of the deeper political connotations that have made El Clásico one of the most ferocious matches in football today. While many see it as an intense footballing derby, the ever-present discussion of Spanish Nationalism vs Catalonian Independence still lies at the heart of this fight.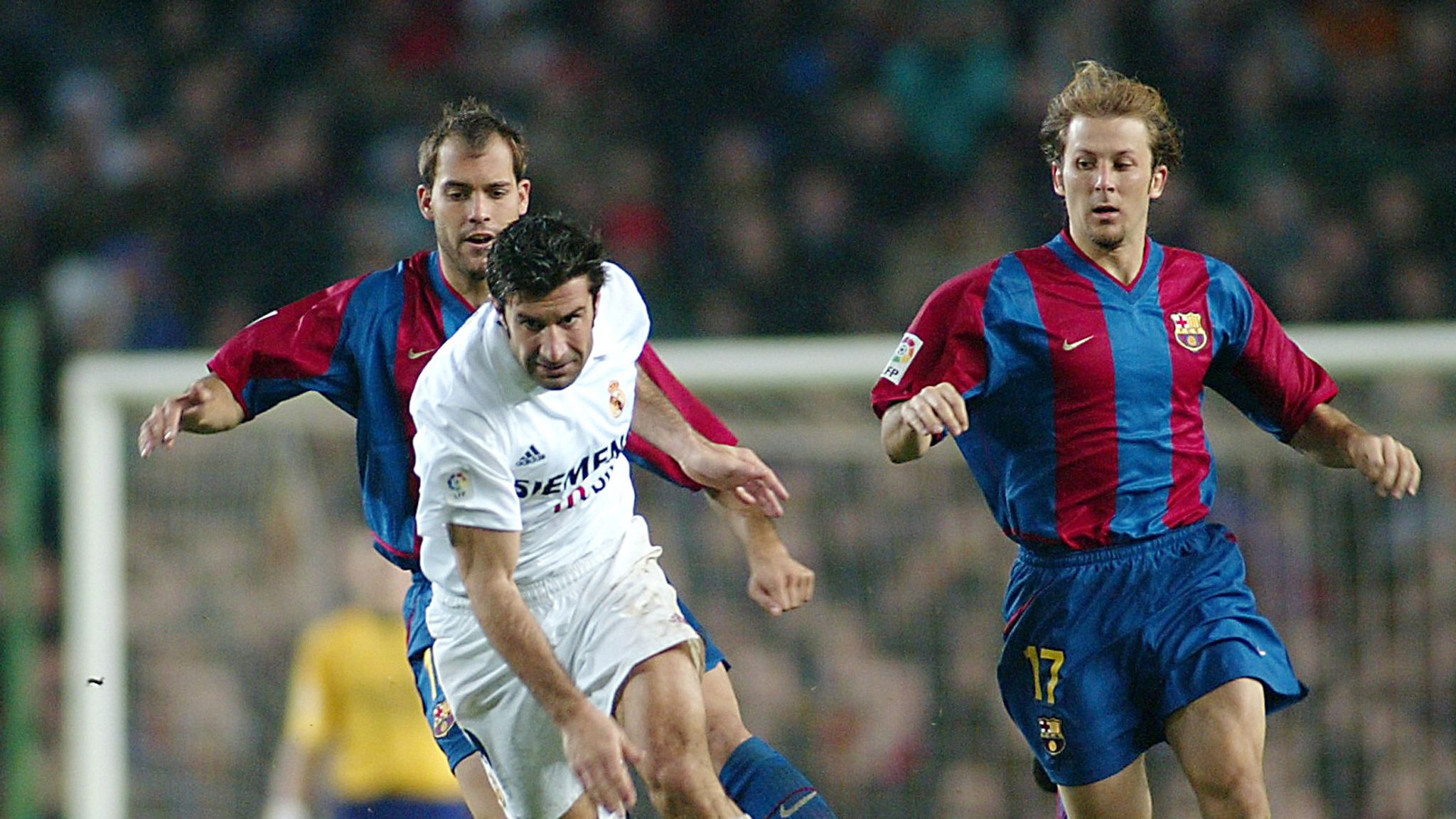 To put Bayern vs Dortmund on the same level of competition as Barcelona vs Real Madrid is totally understandable, they are the two biggest clubs in their respective countries, after all. To suggest that the fans are just as dedicated to their teams is equally acceptable; the fan culture in Germany is what has made the league such a draw for the past 20 years. But to put the scale of these games on that playing field cheapens the importance of El Clásico as well as other intense derbies. Putting it on the same level as the Dutch equivalent even seems like a stretch.
Beyond everything, it takes away from the already well-established derby games the Bundesliga has to show. Fixtures such as Dortmund and Schalke or Borussia Mönchengladbach and 1. F.C. Köln regularly deliver high quality games and offer far more in the way of historical context and value. If the world is demanding for Germany to have der Klassiker, they can have it. But when Dortmund play Bayern, there is very little "classic" about it.
Now, time to discuss die Mannschaft…